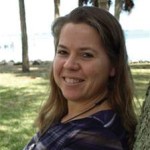 Hypnotherapy by Jenny is run by Jenny Battig, CIHt (Certified Interpersonal Hypnotherapist).  Jenny received her training in 2013 from the only licensed hypnotherapy school in the state of Florida, the Florida Institute of Hypnotherapy, recently renamed the Institute of Interpersonal Hypnotherapy.  This training included over 500 hours of instruction in hypnotherapy and related modalities, which included over 100 hours of practical application (hands on practice with clients while supervised).  This training is the most in depth education available for hypnotherapy and the International Association of Interpersonal Hypnotherapists, which Jenny is certified through, has the highest requirements for certification.  Jenny also has the experience of successfully working with hundreds of clients in private sessions. Many other professionals using hypnosis are likely more in the range of 100-300 hours of training to achieve their hypnotherapy certification (if they are certified at all, be sure to ask!!).
Prior to deciding to pursue Hypnotherapy as a profession, Jenny was a human factors engineer for nearly 20 years, helping bridge the gap between what the software engineers were capable of producing and what the end users really needed to be able to do their jobs better.  You might say it's a big leap to go from being an engineer to a hypnotherapist, but there are some common threads in that both involve helping people achieve more success and happiness and both typically involve some form of facilitating or mediating between different ways of thinking.  In engineering it was with different groups of people, in hypnotherapy it's within ones own mind that there is conflict that is keeping the person from achieving their optimal health and potential.  At some point, helping figure out how to design a user interface or the functionality of a software application to help someone be more efficient in their job just wasn't quite enough and she found hypnotherapy, HeartMath, Reiki, and a few other related techniques that have the potential to truly change lives in a much more powerful way, so it became her new passion that has now become a reality!
Jenny is also continuing to become more earth-friendly and self-sufficient for her own health and daily living, which led her to find a particular brand of Essential Oils, which you can read more about here.  Jenny is a big believer in using these essential oils to maintain health and even be more natural and safe about products for household cleaning, etc.  She has been using and recommending the oils for several years now, so feel free to ask her if you have any questions about what the oils can do. She may even have some suggestions for oils that can compliment the hypnotherapy work you may be looking for as well. 🙂
Jenny's overall goal and mission in life is to help bring people to a peaceful, healthy balance in the most natural, holistic ways.  She is so grateful for all the people she has met so far on her journey and looks forward to helping so many more!
Hypnotherapy by Jenny is now located in the Sarno Professional Center (across from Harbor City Elementary) at 1370 Sarno Rd in Melbourne, Florida.  As you turn off of Sarno into the Professional Center parking lot, you'll drive between the 2 front buildings and go to the right towards the building in the back.  You can use the 2nd door from the right to get to our office (look for the sign on the door, if it's locked, text or call 321-345-8971)